About Us
Conveniently located on 510 Portage Avenue, Banh Mi King is the place where family and friends can meet up and enjoy the best Vietnamese food offered in downtown Winnipeg. Whether you are a new or returning customer, our restaurant staff and management are always committed to serving our customers the freshest meals at affordable prices while in a relaxed, family-friendly setting. Choose from an incredible selection of appetizing rice dishes, Vietnamese salads, pho, Viet subs, baoger and more. Come try our succulent Vietnamese meals today!Not sure what to order?
Feast on a freshly steamed bun like the Pork Belly Baoger.
We recommend trying our gluten friendly Salad Rolls (3 pcs), or the extra tasty Taiwanese Big Chicken.
You must try one of our savoury noodle salad bowls that are packed with flavour! Try the Charbroiled Pork Noodle Salad Bowl.
If you have a sweet tooth, you must try one of our desserts such as the Matcha White Chocolate Cookies (2 pcs), or the Thai sweet – we guarantee it will sweeten up your day!
Specials
Check Our Specials
MAGIC DRINK SERIES
BLUE SKY
New Arrivals - Available from June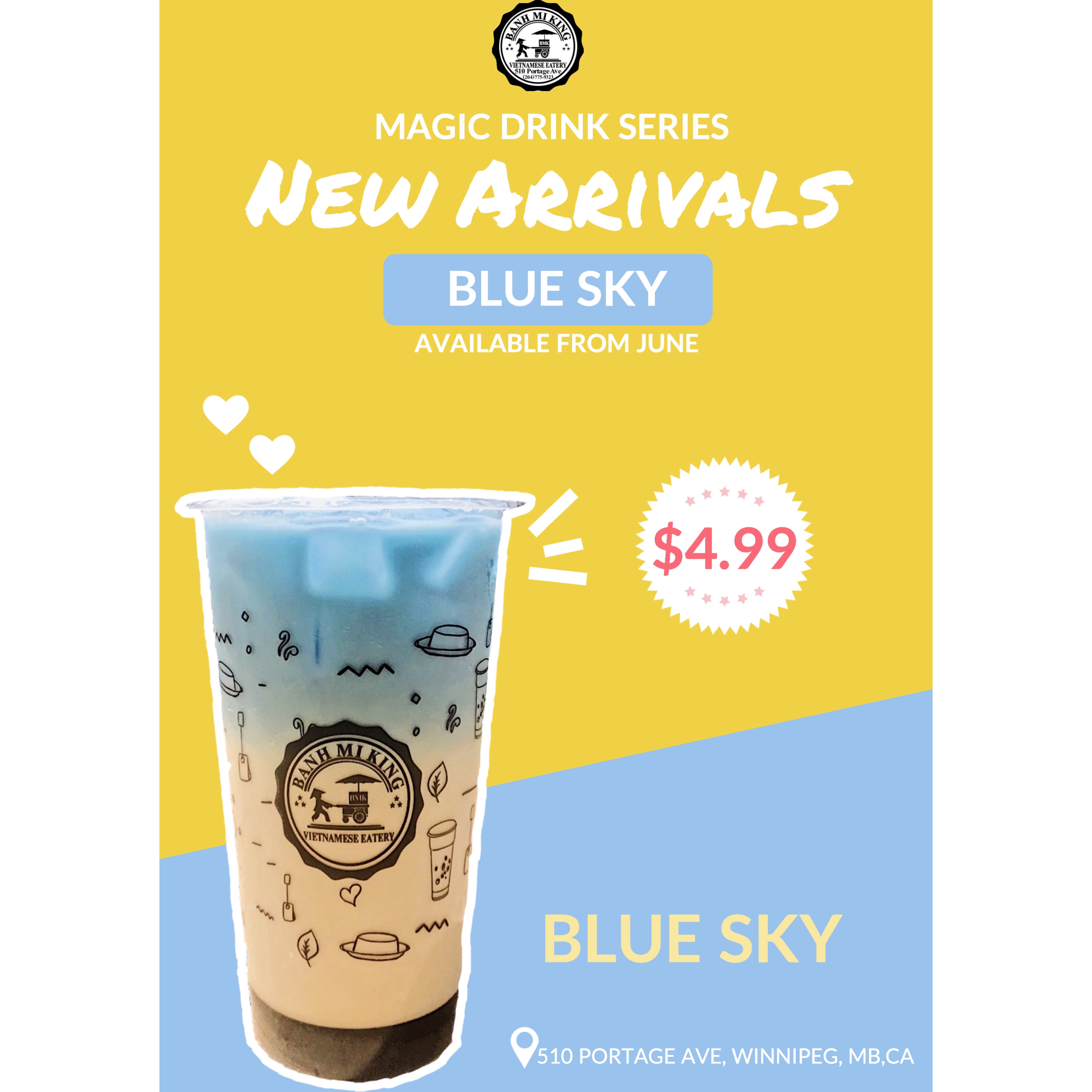 MAGIC DRINK SERIES
MOONLIGHT
New Arrivals - Combination between the Sun and Sky - available from June
FRESH MILK SERIES
STRAWBERRY MATCHA
Available at Banh Mi King
FRESH MILK SERIES
BROWN SUGAR
Available at Banh Mi King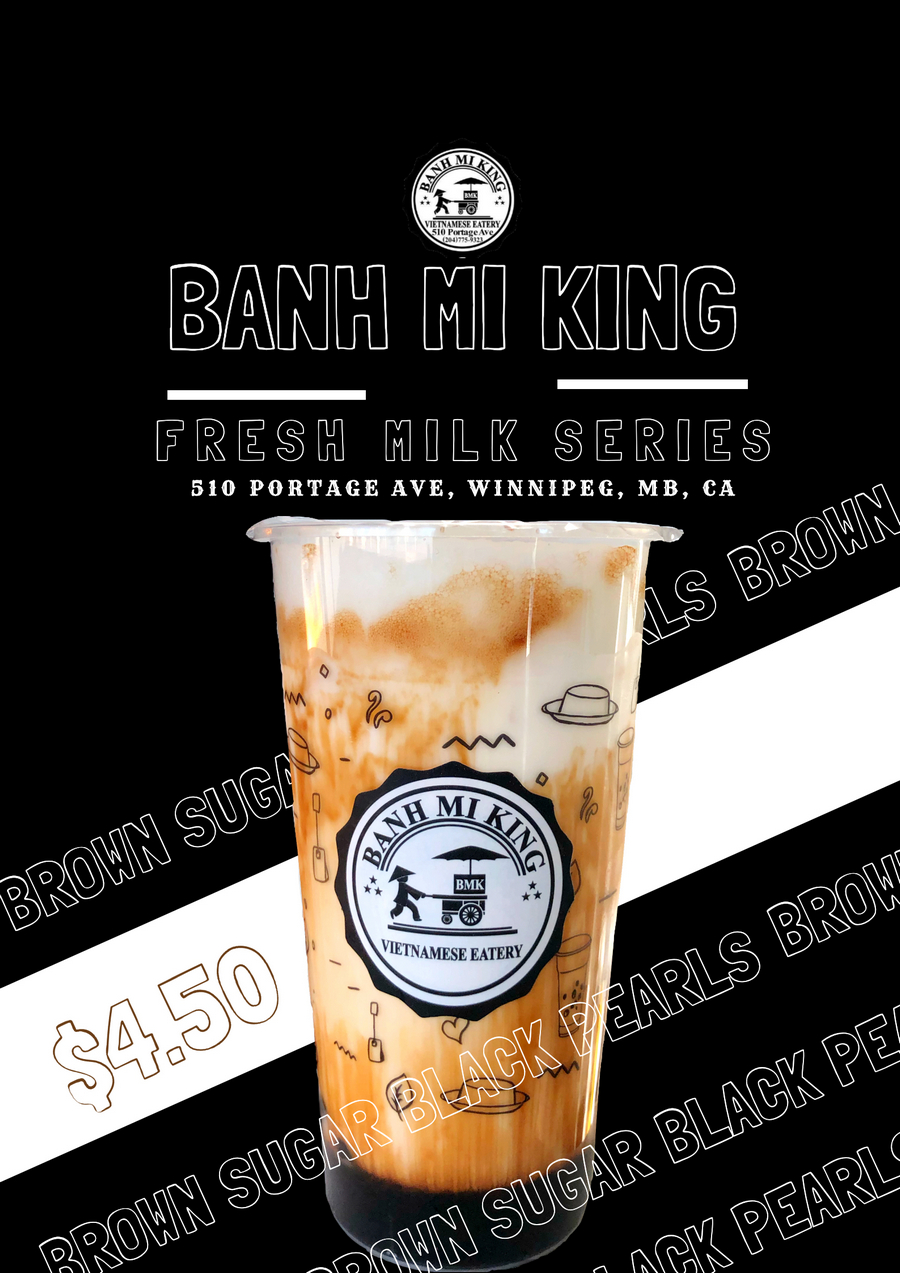 FRESH MILK SERIES
MANGO WHITE PEARLS
Available at Banh Mi King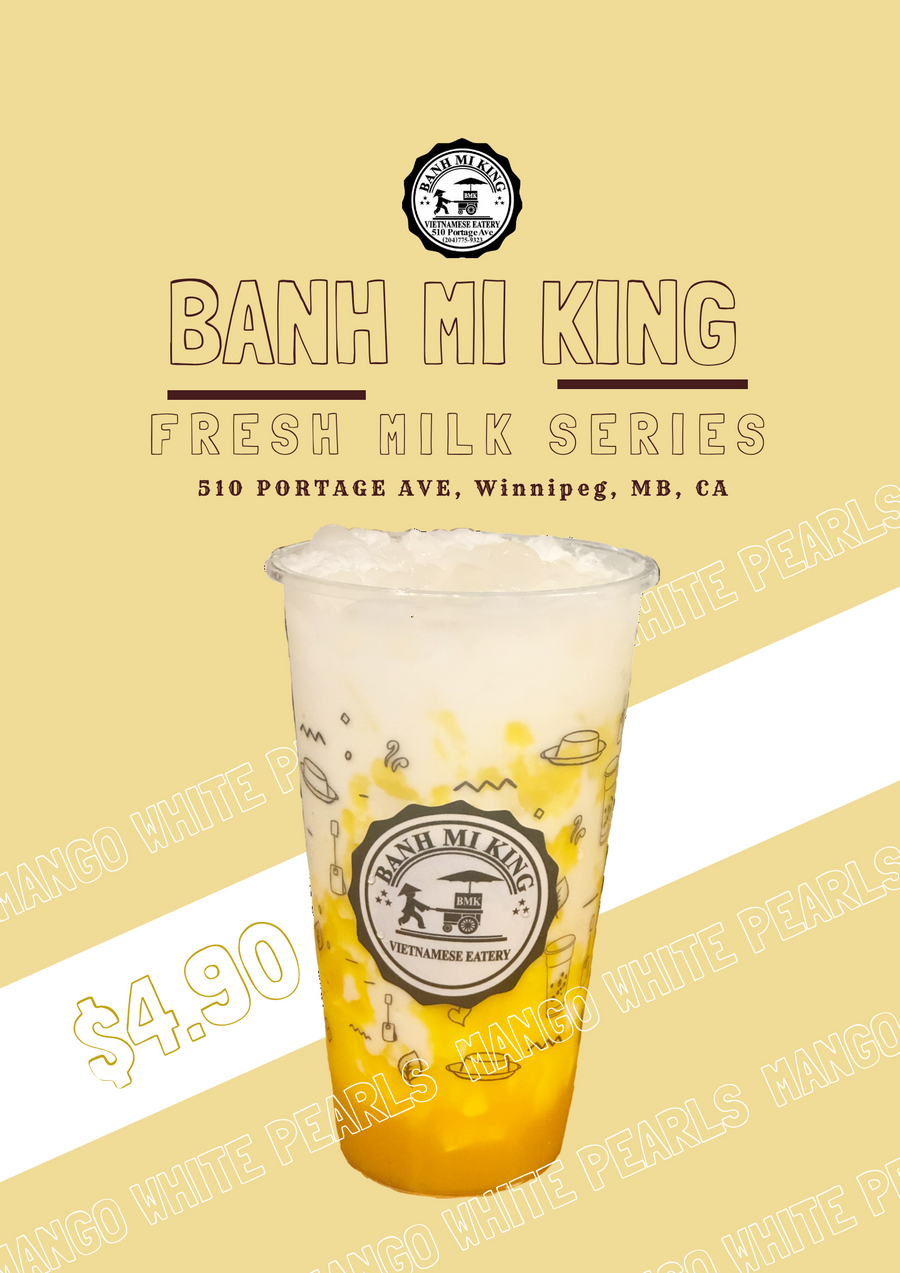 Testimonials
What they're saying about us
This place was recommended by a friend for their Banh Mi. Hands down it is the best Vietnamese food in Winnipeg. I am a vegan, so I had their Tofu Banh Mi with Peach Iced tea. It was great, probably the best sub I have ever had. Ambience is great, it has a mixed restaurant + cafe + casual feel which is great! They told me they had vegan pho which I am really excited to try! Definitely a go-to on my list, HIGHLY RECOMMEND THIS PLACE!!!!
Abhimanyu Gupta
Local Guide
So much good food for a great price. The bread for the sandwiches is the freshest I've had! Great place to dine in as well. Very clean and organized.
Brent Bailey
Local Guide
Amazing! Can't believe I have never ordered from Banh Mi King before. Ordered the charbroiled chicken for delivery. It was the best food I've had this year! Chicken was well seasoned and cooked. Veggies were fresh and sauce was well balanced. Delivery was quick and easy. Definitely recommend to anyone.
Mojisola Akande
Local Guide
Love the food and service here! Bright & modern space, great tasting food with their own flare, large servings, and friendly staff. Love coming in for the Matcha Lemonade. Owners are always so friendly and super thankful. Highly recommended!
Jessica Losorata
Local Guide
Great. Love it! Their ban mi and bubble teas are spectacular. Service and the place itself is pretty nice. Like the setting too its very cute!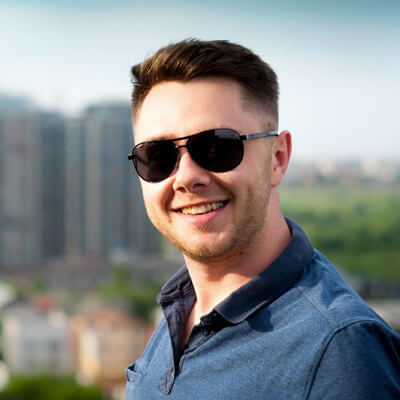 Rusa Enam
Loyalty Customer
Gallery
Some photos from Our Restaurant
Location:
510 Portage Ave, Winnipeg, MB R3C 0G2
Open Hours:
Monday-Saturday:
12:00 PM - 08:00 PM